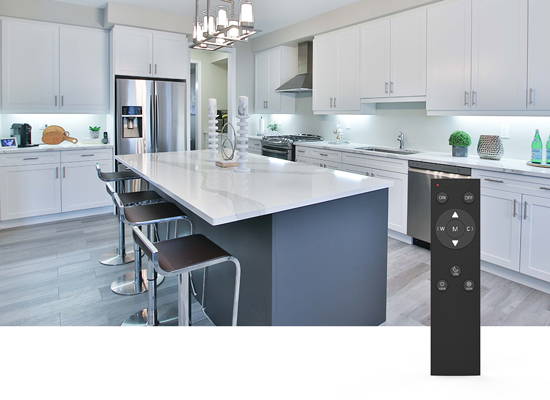 Customize your lighting with RF remote controller

RF remote controller which can be used 360° and more accurate than IR remote, working distance is up to 40- 45ft, strong Signal even penetrate walls and doors and cabinet.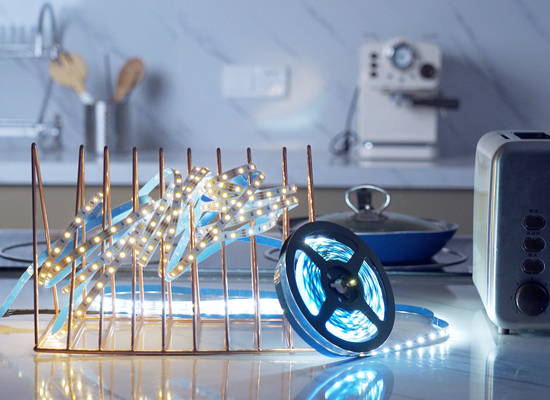 3000K-6000K tunable white light strip

One strip light meets all your need. Easy get multi white colours from 3000-6000K. Separated button to control multi modes, included warm white, nature white, daylight white, night light modes. Enable you to DIY different lighting styles depending on your mood.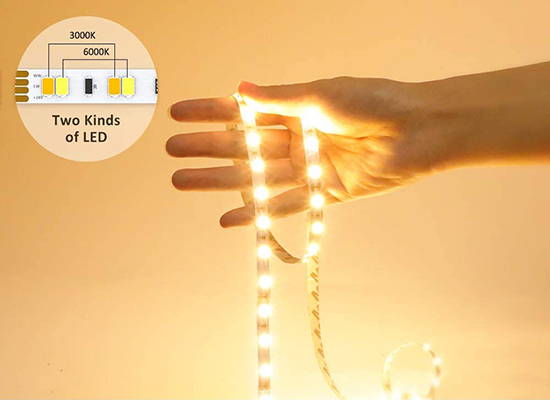 Touchable light strip for indoor decoration

Strips made of durable double layer copper board(Non-Waterproof), SMD 2835 LED Units with enhanced brightness. Low heat, cuttable, touchable, brightness adjustment, dimmable. Convenient and safe to use.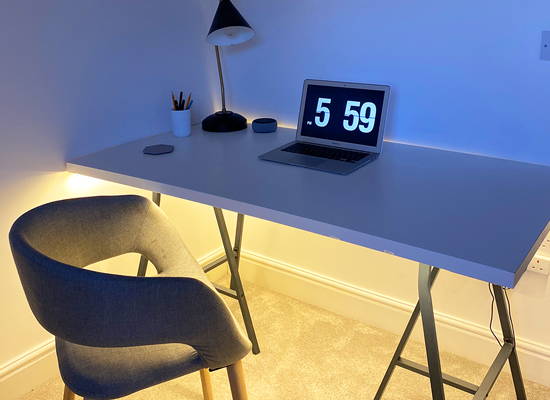 Room illuminate lighting strip

Warm white usually serves as home decoration under the cabinet, headboards in bedrooms, around sofa, decorate curtains, ambience lights, bedtime lamp before you sleep, sleeping, or birthdays, anniversaries, Christmas, when you want add extra warm vibes to your special moments.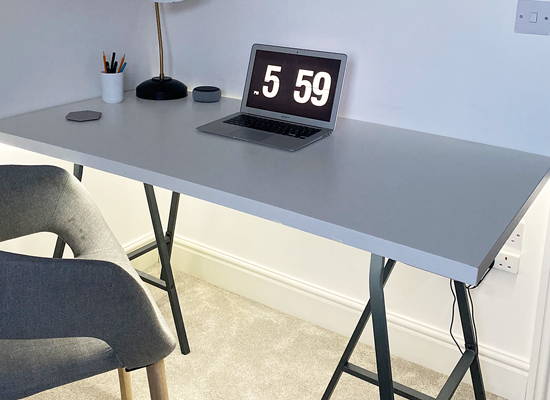 Widely use light strip for indoor decoration lighting

Daylight White / Cool White often used as Kitchen lights, TV backlights, vanity lights around mirrors, sometimes for reading in dorms or any places you want to accent.